Botcon 2013 is behind me, leaving me nothing other than utterly...broke! Of all the figures that are on my list, I manage to secure 5 out of 7 and walk out alive. This review is for 2013's Machine Wars Mirage
A little back story, Machine Wars : Transformers was released in 1997 as an attempt to bring back Transformers in vehicular mode with mostly well known characters (with new design but of pre-existing molds) to succeed its predecessor, the Beast Wars. A sub-continuity, only one wave of figures totaling in 12 characters, was produced
A former member of affluent Cybertron society, Mirage isn't like most of the Autobots. Being among the top of the hierarchical chain, the war was the last thing he'd ever hoped for to happen. But it did and Mirage had to choose side which wasn't easy, being with a group of commoners he couldn't really understand.
Sir Mirage, if you will
Pic Credit : Web
Machine Wars Mirage transforms into a green-ish and white Ligier JS39 F1 race car. The mold was originally design of Generations 2 Mirage which explain it having a head sculpt similar to his G1 form.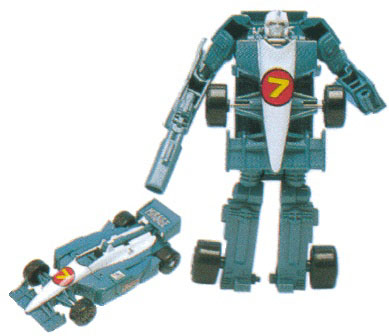 A flipchanger, like Animated's Activators
Now for the best part...
Alt Mode
Mirage came as an attendee-only figure as part of a set with Machine Wars Thundercracker. But since Thundercracker used a movie mold, I'm more than happy to skip it.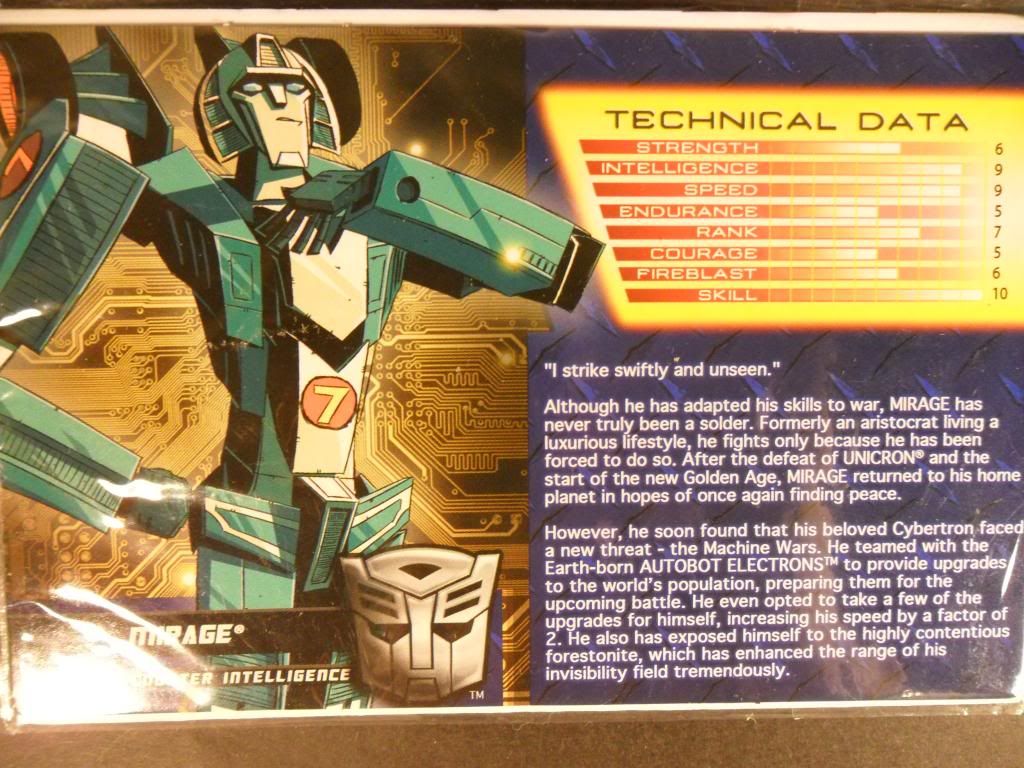 Not a fan of the artwork though (in British accent)
Really nice homage to the original Machine Wars figure. The paint job is nicely done and clean
Illusions Motorsports
Nobile Pistons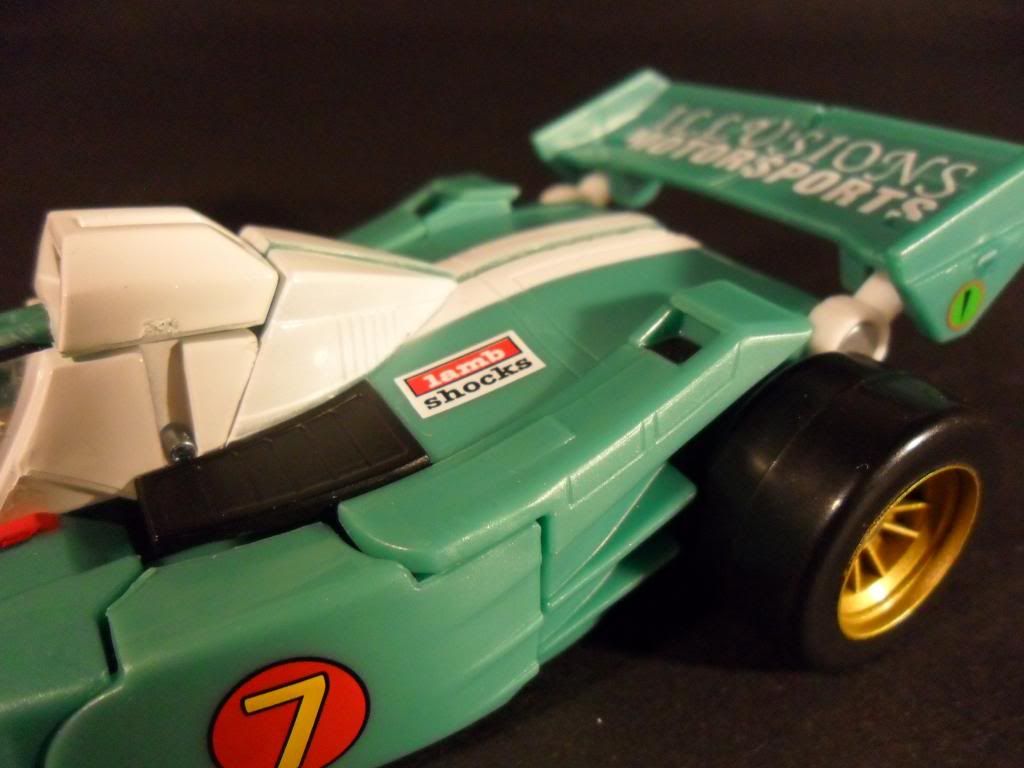 Lamb Shocks (??)
First time get a good look of his face in alt mode as none of its variants has plain clear plastics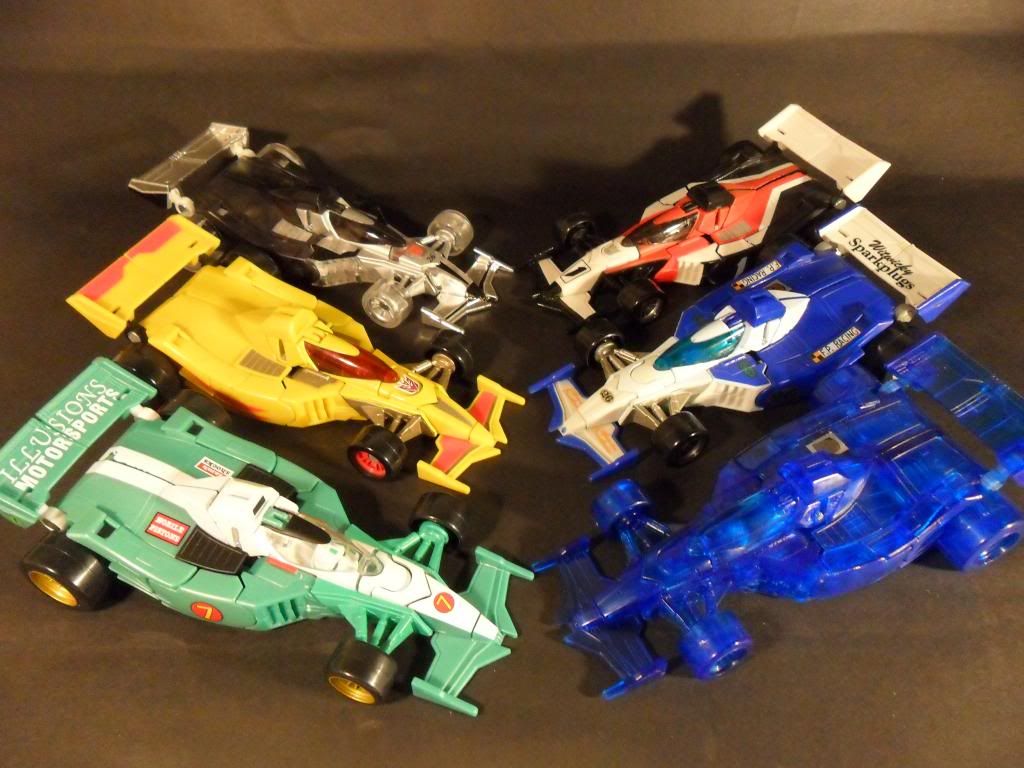 F1 Season
With other 5 variants. For now, only needed Henkei Mirage to complete the molds
Robot Mode
One thing about this mold though, there WILL be angles where he look weird, haha
Instead of plain green, the addition of white and red really worked on him, liked how he turns out
Just ONE little complaint though, they could've painted the head better. The black paint on the eyes blocked the light-piping
I won't go in detail about his articulations since he's basically an old mold (God it's been 7 years!!) but I have to say, the mold possesses the best articulations out of the 1st wave of Classics figure
Full range his shoulders, double-jointed elbows, wrist swivel, ball-jointed thighs, double-jointed knees and (some sort of) ankle joints, PERFECT!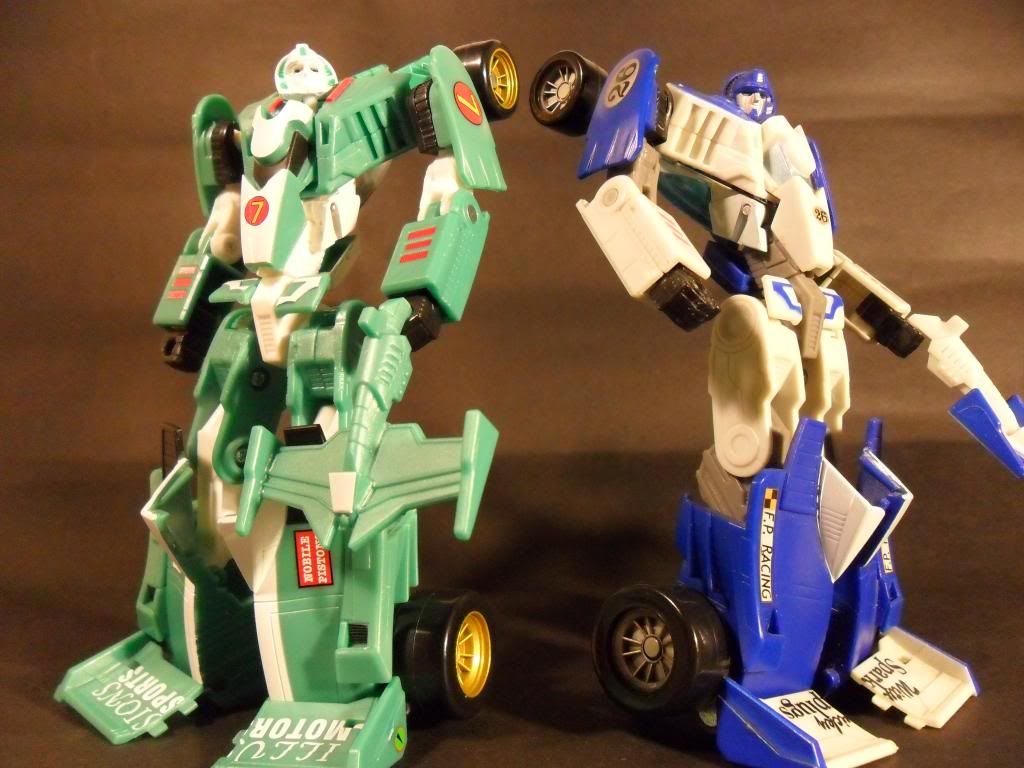 (Neo) Machine Wars VS Neo) G1
Wish I could get Henkei Mirage in this picture